Christ's War Plan
The end of the world as we know it
They came to earth along time ago and created us. The original intention was to create us and educate us in truth. But a certain number of them wanted a slave race. So the enslavers took control of earth and spread disinformation all over the world regarding spirituality. And have been controlling us ever since, through divide and conquer tactics.

Just how smart is the human race any way?
Ignorance is a disease infecting the human race. Many people in history have suffered horribly because of this. Galileo for example was charged with harassy and jailed because the church refused to accept his proof that the earth orbited the Sun(i.e. Jupiter). He had his own telescope to help prove his case to! Later the charges were dropped of course when they realized that he was right.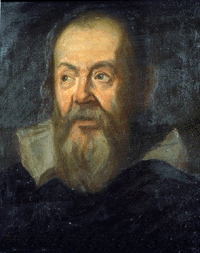 Galileo Galilei (1564-1642)
Many people on this planet drive an automobile, yet most do not even understand the basics of how one works. And yet we all take it for granted, driving like we all own the road, being impatient and tailgating. Virtually every time it rains car wrecks go up in frequency. Why? Because people forget they need more room to stop and they end up locking their wheels up skidding into the car in front of them. History keeps repeating because the human race never seems to learn from it. And our egos are so BIG we won't even admit it! Allot of people continue to support fraudulent faith healers even after they have been exposed as being such or continuing to support a ministry after it was exposed of wrong doings.

When something breaks, what do we do? We take it somewhere to have somebody else fix it. We don't bother with learning how things work. Our ego's are so big we just go through life thinking we know everything, when in fact, we do not.

The bottom line is, a majority of human beings are ignorant and I do not exclude myself from this either, however, I am smarter than your average bear. I've posted a web site that is forcing people to think twice about their governments and where we are going as a people.

The individuals(THE MASONS) who are in control of this world know the human race is ignorant and they take advantage of this.

"Those who fail to learn the lessons of history are
doomed to repeat it."

They created several different religious beliefs for us to fight over. They taught lies to us, kept truths from us and started wars so we would fight against each other rather than against them. And all the while they have maintained an "innocent" status, hiding behind their Masonic symbols.

There is speculation that they have staged many different events such as the Littleton, Colorado shooting. Knowing that Luciferic symbols are represented in Washington D.C., I am inclined to believe this. It's just like a Satanist to do such a thing. Follow THIS link to view an interesting map, then you can follow THIS link to a page which makes a Masonic symbolic connection to the map.

There is no doubt in my mind that there is going to be a false revelation. They will no doubt try and take everything and twist it AGAIN, trying to cover up...tricking us, confusing us. The United States government is clearly ANTI-CHRIST. This Brotherhood secret society is controlling every aspect of our lives, it is in churches and governments all over the world and yet very few people know this. If you still think the truth IS being taught in our schools, think AGAIN!!!!

The internet has a wealth of information on it. Web sites that have the subjects of UFOs, the Occult, Religion, ancient civilizations, and Astronomy on them. But very few actually put all these subjects together to try and make sense of the whole UFO riddle.

Christ's Plan
Just as warring factions send in spies to watch their enemies, Christ and His army are doing the same thing. Remember, this is spiritual warfare. Lucifer is in control of earth and always has been since our creation.

When they genetically engineered the human race, they turned off the spiritual part of the brain, so we cannot communicate with the other side. So in a sense, we have spiritual amnesia. They also adjusted the gene pool to only allow us to live short lives. This would work in their favor because not much can be learned in the average life span.

When Christ was on the planet two thousand years ago, He knew who was in control. And He knew what they did with regards to religious truth. Christ taught the truth, this is why they had Him killed. They didn't want us to become aware of their knowledge.

Christ knew He would die. He even referred to His death before the fact. He also had the power to prevent it, but He chose not to. Because in the end, He knew, evil will always lose the battle.

Christ will most certainly take this world back. Christ knows eventually we all will become more aware of the forces who are controlling us and that they will eventually lose this control. Until then, He'll watch from a distance, waiting for the right time, then He will come down to Earth and claim it from Satan.

The human race needs to get smart and get smart FAST! Some will learn quicker than others. History has proven many times over that when the truth comes out, it is often mocked. Galileo is a prime example of this. Many people all throughout history have suffered such as Galileo because of humanity's stupidity. Luciferic symbols were in Washington D.C. and nobody knew or even paid attention to them. And this among many other things were not even taught in our schools either.